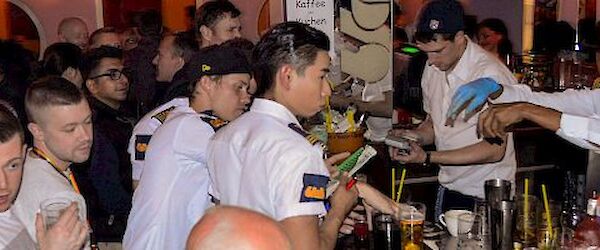 Sound insulation is blonde
24.07.23
We are proud to now have one of the best soundproofing features in the gay mile. We can party and the neighbors sleep. - Join in!
When in the evening from 22 o'clock with us the large French doors to the terrace are closed, we can really party inside from 22 o'clock. And outside the music is barely audible.
With respect to our neighbors, we ask you to talk quietly outside from 10 pm or just come in to us and continue partying there normally.
We have enough space for you inside and when everyone slides together a bit, it quickly becomes cozy.
And maybe the nice stranger you've been looking at all evening is suddenly sitting right next to you?