The Blond - Gay in Berlin Schöneberg
Berlin. The airport transfer bus stops at the "Zoologischer Garten" station.
You pass the "Gedächtniskirche" (Kaiser Wilhelm Memorial Church) and the "Europa Center" along the Tauentzien street. You pass hundred thousand visitors of this vibrant, charming city on the way to the Schöneberger Kiez (Schoeneberg quarter).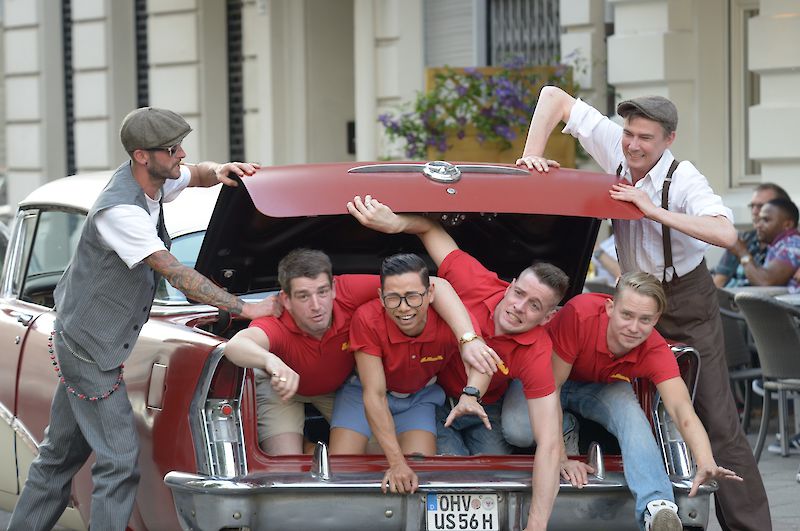 Just a few minutes walking distance from the KaDeWe mall we turn right to the Eisenacher Straße – a street that was the center of vibrant nightlife already in The Roaring Twenties and still is.
At the location of the former Fugger-Eck there is now one more Berlin original. It reminds of the Seventies as no other venue in this quarter.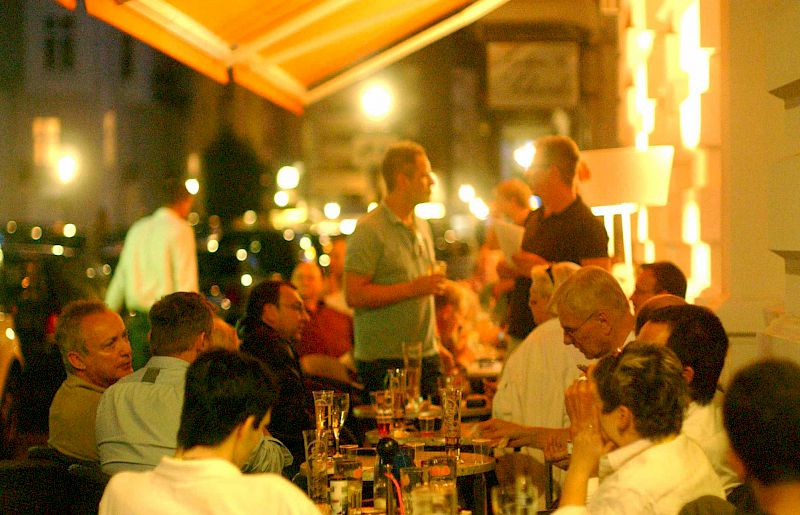 Udo Kier was here ... and not just him. Pet Shop Boys and many other celebrities. They feel perfect at Blond - Berlin visitors and the gay neighbours - between KaDeWe and Winterfeldtplatz. In the probably most stylish bar, which Berlin has to offer at present, colorful guest worlds make a rendezvous. Gays and lesbians are here - and hardly a language spoken on this globe is missing in Blond bar. According to the garnish of bartenders, the service is great. Lester, Emanuel, Ahmet, Ilia, Jamal and also Firat, Tung and Murat - the names are program.
Because everyone is blond - just not the hair color.
But also Berlin-Brandenburger originals stand for a fun evening, which lasts with karaoke, flirt-music box and delicious cocktails often until the late night. There is much to experience in the neighborhood. And especially in blond. Eisenacher / corner of Fuggerstraße.