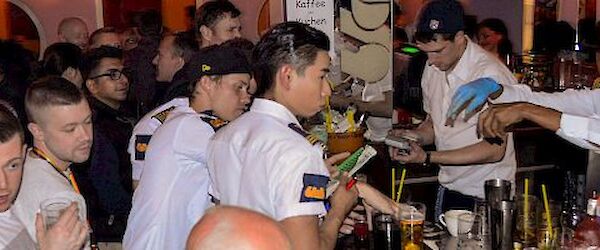 Captain Ahoy! - Firat and Fidel are back
29.04.23
New in the crew: Fidel - We are now starting the preliminary round: Even before Firat's return and our move to the Motz28, we are finally letting it rip again.
Cruise at Blond with captain Fidel
Today we already welcome Fidel (to the right of Jamal in the picture), who guaranteed fun on MSC Cruises all over the world. Now with us.
The whole program as you know it from before. Karaoke and Bingo and everything else that makes fun.
Firat and Fidel will heat you up.
And Blond is looking forward to you.
ADDITIONAL CREDITS Photos: Carl