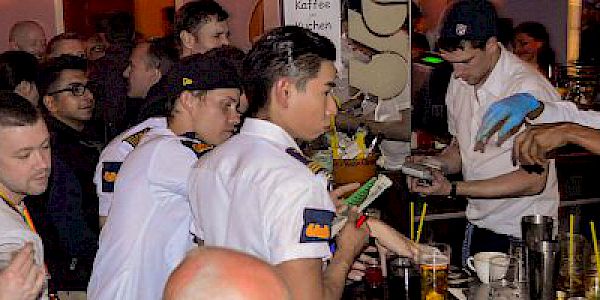 Blond in the mask please!
05.08.2017
Now there is a call every morning "Blond in the mask please." Set designer Thomas Gabriel (Deutsche Oper Berlin) makes your favorite fancy party stage new and hot.
"I think it's happening again... that can't be true."
Let's stop this pop song. And just as pop stars get ready before the show, the make-up artists are now also at the Blond. Hardly noticeable, but diligent. We succeeded in attracting the stylistic father of the Blond, stage designer Thomas Gabriel, from the big stages like the German Opera Berlin and to engage him for the make-up. Now every morning it's "Blonde in the mask, please." And even before the curtain rises for the guests, another wrinkle is gone.
Nevertheless, we would like to ask for your understanding if there are any shortcomings in between. Like a play, it is an "open rehearsal" that you will take part in over the next few weeks. And something can go wrong.
But you'll also enjoy watching the Blond's maquillage.
To be there as our Blond masters the costume change - without slipping into a new role.
Have fun with that.
Your Blond team.
Enjoy the new Blond!
Your Blond Team.